No matter where you are or what your situation is with your damaged laptop, the  process of getting it repaired can be a lengthy process. Finding a good company to repair your laptop can have you spending a long time on the telephone, only to end up having to send your computer off to a company in order to have it fixed. However, using PC Express for your computer repair needs is extremely convenient. At PC Express, laptop repair is our specilty, a certified technician will personally come to your home, and run diagnostics on your laptop. The technician will diagnose the problem quickly, and you will be up and running in no time. If the solution is simple, such replacing a part or software reload, the fee will be just our one hour minimum  and you will only need to pay for the part. PC Express understands that shipping off your laptop that is full of personal information can be a stressful process, and that's why we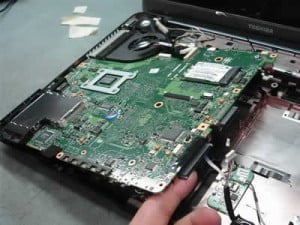 make it easy for you. Need Laptop Repair Thousand Oaks Contact Us Anytime!(805)204-8539
Laptop Repair Thousand Oaks
PC Express Services:
-Hardware and Software Issue Diagnosis
-Transferring Data
-Hard Drive Replacements and Upgrades
-Replacement of Screens
-DC Jack Repairs
-Upgrading Memory
-Optimization and System Maintenance
-Updating BIOS
-Operating System Installation
-The Installation of Software
-Windows Updates and Security Patches
–Laptop Repair Thousand Oaks
PC Express is an authorized laptop repair company. Our staff is comprised of nothing but professional and certified technicians who receive frequent updates on services from many manufacturers on diagnostic procedures. They also receive special added training on all types of laptops and notebooks to ensure their knowledge.
Repair Services for Laptops
Migration, data recovery, and HD Replacement.
LCD display replacements and repairs.
Motherboard and component repairs. Includes power supplies, inverters, sensors, and switches.
Laptop Repair
 Basic Laptop Part Repair and Upgrades Includes:
Keyboards
Touch Pads
Memory
LCD Repair
DC Jack Replacement
DVD Drives
Hard Drives
Laptop Motherboard Repair
Our mantra is to keep things as simple as possible. We offer an open and honest consultative approach and are dedicated to helping your network to deliver its best ever performance, efficiency, security and management benefits for your business. Our expert consultants possess the proficiency required to safeguard your network, all while your staff members take advantage of remote access for laptop repair Thousand Oaks.
PC Express Services the following Areas: Thousand Oaks, Agoura Hills, Oak Park, Simi Valley, And Surrounding Areas. We Offer
Data Recovery, Virus Removal, Laptop Repair, and Computer Repair