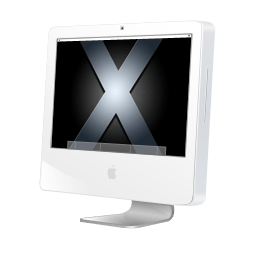 Apple Repair Thousand Oaks has its name for ingenious designs and efficient and aesthetic use of technology. Mac Repair Thousand Oaks designs its products into attractive and comfortable sizes and shapes. Building and maintaining reputation, like Apple Repair has, is not easy; a company must keep supporting their customers in order to win their hearts. With a cordial customer care center that Apple Repair has, no customer returns unsatisfied. The services of Apple are available 24×7 just a single call away.
One of the best, Mac Repair Thousand Oaks is satisfying new customers daily. With such vast expansion, repair works must also be evolved at the same pace to keep the customers satisfied. For this reason Apple Repair has spread a vast number of certified engineers to resolve apple or mac problems of its customers. Demand for Mar Repair Thousand Oaks is increasing day by day. Certified Apple and mac engineers resolve issues from failure of hard disks, different boards, liquid damage and other electrical problems.
Mac Repair Thousand Oaks
The engineers only receive certification when they are capable to handle all problems a customer can possibly come across. The engineers have been practicing in Apple repair Thousand Oaks since 1997, that's what makes them real experts and professional in their work. Most of the parts of an Apple Mac machine are not user installable "per Apple", which means you need to be certified by apple to even get the parts to replace. No Matter the severity of problem with your mac or apple, PC Express is capable to resolve all the problems that any customer can have.We can fix your apple,mac, and Imac .
Another big feature of Apple repair  is that, the customers can make use of an online problem testing, troubleshooting and diagnostic website through which they can easily identify the apple fault and sometimes even resolve it at the comfort of there home. This way customers are also relieved from arrangement of transport  the whole mac machine.Call us today for all your Apple repair, Mac and Imac needs
The certified engineers in Thousand Oaks Mac Repair deal in all sorts of Apple Mac machines including PowerBook G4 etcetera, Mac Pro, Mac Mini, iMac, MacBook Air, MacBook 13", MacBook Pro and other apple products, taking care of all sorts of issues relating them. The company has its name for providing high quality services to home users, small businesses and large organizations throughout Conejo Valley.
Mac Repair Thousand Oaks is famous for hardware/software troubleshooting, resolving network issues, dealing with disaster management for business continuity, system transition from PC to Mac, apple networking and network security, creating backups, installation of new systems and much more. With a team of highly certified and experienced engineers, there is nothing PC Express cannot deal in when it comes to Mac, Apple or Imac. The company also helps in generating onsite and offsite backups, virus protection, centralized file servers, Iphone synchronization, installation of wireless/wired networks and VPN security systems. The company also deals in Mac software – OS, software optimization apple, e-mail configuration, graphic application integration and others. So next time you have a problem with an Apple product, let PC Express take care of your Mac repair or Apple repair.
We will always respond in accordance with your disaster recovery plan. We will also provide emergency remote or site-based support that you have agreed for us to provide.We work alongside Microsoft, Sonicwall, Cisco and other big names in the industry to ensure that our consultants are able to provide the highest level of service that you have come to expect with Mac Repair Thousand Oaks.
Contact Us Anytime!(805)204-8539