Server Repair Thousand Oaks
Wired and wireless local area networks are provided by PC express and Server Repair Thousand Oaks are secured with many online exclusive networking capabilities. A lot of pride is taken by offering any kind of computer network services to any Ventura County companies. Systems engineers and technicians work in complete unison in order to rapidly implement secure computer network infrastructures in order to meet any of your company requirements. We are happy to focus on the changing of your computer networks, we handle any of the moving of your computer equipment and telecommunication circuits in order to guarantee an easy shift of networks to any new area of your choice.We Specialize in server repair Windows, Linux, and others.
Server Maintenance
PC Express cabling experts manage any of the issues related to the engineering, design, and installment of copper and fiber optic cabling systems. We have the advantage of much expertise and knowledge regarding the building and preserving of end-to-end wireless network hookups in Microsoft Server Repair Thousand Oaks.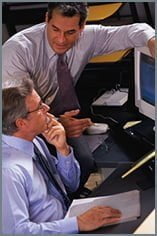 We have many different services and we can provide any of the functions you require. Our primary services involve; Server repair thousand oaks and implementation, Network installment and design, Microsoft Exchange, VPN and safety systems, Data storage, network equipment setup and installation, moving of computer networks, structure and the keeping of end-to-end network links, and much more.
We also provide certain Linux services, mostly because Linux is very commonly used and thus it is recognized for it's usage in servers. Linux is also supported by many different companies including Dell, IBM, Hewlett-Packard, Oracle Corporation, and Sun Microsystems. Utilized for a large selection of computer hardware, Linux is then available for use on desktop computers, supercomputers and other tools. PC express carries out Linux Server environments and we attend to the needs of the company communities we service. Any of your Linux requirements can be supported by our professionals whether it's setup, handling, or just general support.
Our Linux services include; DHCP, send mail, ftp servers, Apache and much more.
We are the number one choice for your network needs and we understand that any kind of network requires ongoing upkeep, regular checking, and continual configuration. So we supervise in such a way that we are notified if your server has a problem. We are the best choice for Server Repair Thousand Oaks.
Services We Offer:
Repair Server 2003 Installation
Repair Server 2003 Registry
Repair Server 2008 R2
Home Server Troubleshooting
SQL Server Fix Master Database
PC Express Services the Following Areas: Thousand Oaks, Agoura Hills, Oak Park, Simi Valley, And Surrounding Areas. We Offer Data Recovery, Virus Removal, and Computer Repair