Managed IT Services Ventura County
PC Express specializes in Managed IT Services and Cybersecurity for businesses in the Ventura and Santa Barbara area. We customize solutions for clients, offering full-service IT support without the cost of hiring full-time IT staff, or working with internal IT teams for improved productivity and expanded expertise. PC Express provide state-of-the-art support through proactive system monitoring, multi-layered cyber security, a 24/7 help desk, project management and engineering services. Our cutting-edge dashboard offers IT system visibility in real time, with diagnostics accessible through a browser or mobile app. PC Express provides IT solutions that allow companies to focus on business.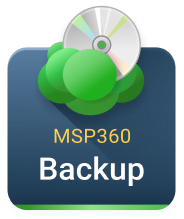 Managed Service Provider Ventura
Systems Management & Monitoring, Managed Services, Private Cloud Services, Disaster recovery solutions, 24 x 7 Help Desk Support.
PC Express is a leading provider of Enterprise Quality Managed Services for the SMB Market. We offer comprehensive on-premises and cloud solutions ranging from Managed IT Services and Managed VOIP. Our IT-as-a-Service (ITaaS) solutions enable us to become the client's IT partner providing powerful, secure, and cost-effective IT infrastructures, operations, and services to help them grow their business. Our team of proven leaders and technical experts in Managed IT, combined with our focus on operational excellence has provided us with a reputation for world class customer service, long-lasting client relationships. This comprehensive approach ensures clients can focus on their core business while we operate and optimize their IT in lock-step with them. From Medical Practices and Clinics to Manufacuring Facilities to Business Professional Offices. With over 20 years IT experience  PC Express has you covered.



Call us (951)490-9580 or submit the form below