PC Repair Thousand Oaks
For all your computer repair needs, you want to turn to PC Express. We have THE most confident guarantee of them all:
No fix No FEE.
That's right. If our experience and background isn't enough to service your needs, you pay nothing.
What better deal could you ask for?
Is your computer running slow?
Are you looking at the dreaded blue screen of death?
Are spyware and pop-ups ruining your computer experience?
Is Windows or your software refusing to load?
Does it look like you have a system shutdown and you've lost data?
We're not worried. PC Express has been giving Camarillo, Thousand Oaks, Westlake, Agoura Hills … Well, let's just say our technicians know the valley and the surrounding area well, because we've been in and out ensuring our customers stay on the web, can access their data and resolve issues that keep them from doing their business.
When it comes to technology breaking down, we provide proven PC repair Thousand Oaks solutions. You can find our fingerprints from Ventura to Los Angeles. So if your laptop has a virus or your Mac isn't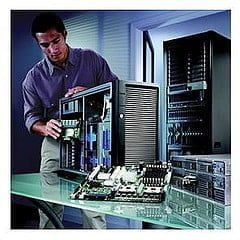 connecting to your network, give us a call. One of our certified technicians can discuss the problem, analysis it and quickly plan the next step for getting it fixed.
Whatever your PC repair Thousand Oaks issues, PC Express is going to give you the top notch support that gets your computer up and running ASAP. From company systems to personal web connection, we can dispatch a pro to your location via appointment or emergency service. Or you can bring your device to us. We'll give your computer priority, getting it back to you as quickly as possible. And remember, we stand behind our work. No fix, no fee.
As computer geeks ourselves, we understand how important our devices have become to day-to-day functions. We can't imagine going a few minutes without looking at a screen. That's why we're always going to take the time to swiftly diagnose and solve computer issues for every customer every time. From back-up services to telephone support, PC Express is your one-stop shop for all computer needs.