Computer  Service Thousand Oaks
You don't realize how much you rely on your computer until it stops working. That's why we at PC Express offer same day service at your home or business in Thousand Oaks, 24 hours a day. We know that when you have a deadline to meet you can't wait until the next morning – you need your computer to be working now.
PC Express offers certainty that other computer repair shops in Thousand Oaks can't, because we are that confident we can fix your desktop or laptop, regardless of the issue. Computer bloated with spyware? We offer full virus and spyware removal to get your machine running like new again. Or if your PC is simply running a little slower than you are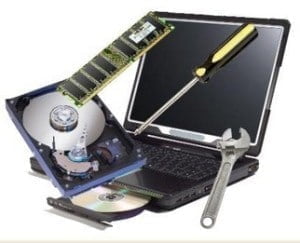 used to we can also perform a full diagnostic to determine what repairs or upgrades can be made to improve its performance. You'll be amazed at how much difference a tuneup courtesy of PC Express can make, not to mention relieved at the money you'll save when you don't have to buy a new computer.
All work is guaranteed because we have the experience and the expertise to solve any issues you may have with your computer, whether you run Windows or Mac. That's because we have Microsoft Certified and Apple Certified professionals who are tested rigorously to ensure they have extensive knowledge of repairing their respective systems. But we aren't just certified by the computer companies – we are also Department of Justice Smart Search verified so you know you can trust whoever comes to your residence or business to assist you with your computer needs. This makes us stand out from other computer service businesses in Thousand Oaks.
But our same day service that we offer in Thousand Oaks extends beyond computer repair and troubleshooting, we can also protect your data or help you set up a network. Ideally, we would back up your data so that even in the case that your computer is beyond revival you would be covered, but we know that's not always the case. When you think all hope is lost, give us a call! There is a strong possibility our friendly, Thousand Oaks-based computer experts can pull your reports or data from that damaged hard drive and get you back in business.
When you think of computer service in Thousand Oaks we want you to think PC Express, where we offer same day service and solutions to all your hardware and software problems. Not convinced? Then remember our "no fix no fee" motto. If we can't fix your problem, you don't pay us a dime. So what are you waiting for? Give PC Express a call today! Our computer services are available in Thousand Oaks, Oxnard, and the surrounding areas.