If you have lost data, then data recovery thousand oaks can help. If we can't recover your data, than it is no charge to you.
Hard drives store important information from your computer or laptop. Sometimes these hard drives suddenly break down, and you are unable to get to your data from the backup or system. Sometimes hard drives suddenly become corrupted due to physical damage, or some sort of problem within the operating system, leaving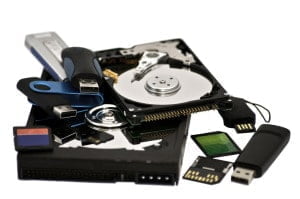 you without the ability to access your data. However, sometimes your data is simply accidentally erased or overwritten. Either way, your data may seem lost forever. By using data recovery of  Thousand Oaks, your data can be recovered quickly.
Logical and Physical Data Recovery Thousand Oaks
Our company specializes in all aspects of physical recovery. A physical crash on a hard drive is typically due to physical damage on the interior of the hard drive, which may cause a grinding sound or clicking noise. Another type of hard drive crash is a logical crash. This type of crash is usually brought on by a table that is damaged or a virus attack in the boot sector location of a hard drive. Logical crashes do not have a distinct noise to indicate they are not working properly. Your computer will simply not be able to boot, or will demand that the user re-format the hard drive.
Data Recovery Thousand Oaks
Recovery of Lost Data Due to Deletion
Data deletion usually occurs from the user, either intentionally or by accident. Running the restoral CDs on your computer is also another way of deleting a person's data, since the CDs revert the drive back to its default settings.
The Recovery of Digital Media
Digital media recovery includes all types of memory sticks that are removable and flash drives. Our company can easily recover data onto a DVD or CD, and in most cases the original memory card should regain its function.Our tech support staff can help with all of your data recovery thousand oaks needs.
Outlook PST Recovery 
Oversized and corrupt Outlook OST or PST files may cause you to lose data. Microsoft Outlook restricts the sizes of PST files, folders and folders that are offline. If any of these folders exceed 2 gigabytes at any time, your data may become corrupted and will not be accessible. However, sometimes files and folders may become corrupt for unknown reasons. Our company of expert individuals will be able to recover any lost data and emails.  In addition, they will save them all for you by placing them in a brand new folder in a .pst format so you can easily import it onto your computer.
If you need data recovery, Contact PC Express. Contact Us Anytime!(805)204-8539
Thousand Oaks  Recovery Facts
Our team of experts specializes in hard drive  recovery, which includes drive repairs, part replacements, and raw data extractions that safely recover damaged hard drives. Most people believe that hard drive recovery is quite expensive, but with so many new inventions in this day and age, the cost for recovery is growing cheaper and cheaper.
File recovery consists of gaining back lost data files and folders which live inside of the data file system, and have become unrecognizable or inaccessible to the system. Software programs that un-erase are the most common and inexpensive programs used in regaining data files which have been lost. The problem is nothing new, and it has caused the operating systems to include a pre-installed undelete file program.
Data software recovery programs come with a number of different functions in order to recover files. These programs come equipped with, partition recovery, file recovery and even file repair. Some of these programs may even come with more complex functions like drive repair, drive access, sector cloning, sector imaging, and the editing of sectors.
Call PC Express for Data Recovery Thousand Oaks
Services we offer:
Recovery Services
Hard Drive Data Recovery
Hard Drive Repair
Data Recovery Software
Server Data Recovery
Memory Card Data Recovery
Data Recovery
If you require data recovery from devices such as DVDs, CDs, hard drives, tapes, RAID systems, diskettes, memory cards, ZIP disks and flash drives, we will be able to help you.
If you have been unfortunate enough to have failed to gain access to your hard drive, it would be unwise for you to attempt recovery of your own data. The initial recovery attempt will always be the best attempt. In the event of failed access to a hard drive, switch off your device as this will prevent your hard drive from suffering from further damage. Next, contact a trusted firm, such as PC Express, and request their expert help. In the majority of cases, they will be able to recover data from devices that are otherwise inaccessible or defective.
We offer the following levels of data recovery:
Priority: Quick and cheap
Emergency: Quicker, with weekend and second-shift work
Overnight: Quickest, 24/7 service
On-Site: We visit you
Forensic: Specialist data recovery – call for more information
Standard: Quality, quick turnaround
Talk to our specialists today!
Data Recovery Thousand Oaks
PC Express Services the following Areas: Thousand Oaks California , Agoura Hills, Oak Park, Simi Valley, And Surrounding Areas.We offer the following
Data Recovery, Virus Removal, Computer Repair, Laptop Repair, and PC Repair