With so many people relying on their computers these days to store important information and coordinate schedules, there is a real need for virus removal Thousand Oaks residents can depend on when they need help. Any computer is vulnerable to viruses, regardless of age and what operating system they use. Viruses are damaging because they result in corruption and loss of data. Some software designers create malware viruses that damage the system and render it useless. Experts are able to remove this malicious software but it is not easy to do. The challenge is to remove the virus without damaging the system and losing important data call virus removal pros at Contact Us Anytime!(805)204-8539
Virus Removal Thousand Oaks Anyone who relies on a computer should be concerned about security. Trojans, worms, spyware and viruses are lurking in many places on the Internet and can infect a system at any time.
Our skilled professionals have the knowledge and tools necessary to remove malicious software and secure a computer system against future attacks .
Virus Removal Thousand Oaks
Computer experts are able to save most computers even after infection occurs. Our professionals can even eliminate fake anti-virus programs, including the following Rogue Scanners and Scareware:
Advanced Antivirus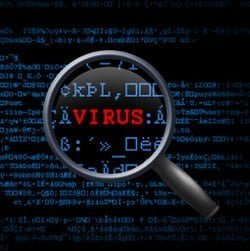 System Antivirus
Antivirus 2009/2010
XP AntiVirus
Vista AntiVirus
Google Redirect Virus Removal
Security tool and many more.
Finding Reliable Computer Experts in Thousand Oaks
Our experts provide spyware removal and professional level virus removal for a flat fee of $80 per computer. The service includes installation of an antivirus program that never expires and constantly updates. Our experts provide quality service at an affordable price.
A virus can wreak havoc on any computer system and puts data at risk of corruption or loss. Some software works to mine personal information that individuals can use to steal an identity. Here are some tips, free tools and techniques that will protect any PC from dangerous viruses. Contact PC Express for help with removing spyware and viruses in addition to protection from future attacks call virus removal experts at (805)204-8539
PC Express can perform a spyware removal and make sure your antivirus is running correctly. Spyware  and key loggers and steal your valuable information like password and credit card numbers.If your Antivirus is expired, Don't worry we can install one for free the never expires and always updates. Call PC Express Today for Virus Removal Thousand Oaks