Computer Repair In Oxnard
PcExpress takes the hassle out of computer repair. We make it easy for our customers to book an appointment. Just click on the book now link or call to make an appointment! We will diagnose your problem, fix the issue, and test it thoroughly to make sure your system is running smoothly!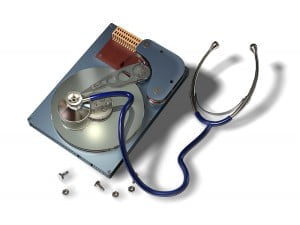 PC Repair Oxnard
Our team can tackle PC repairs, new computer setup, software and operating system upgrades, internet connection problems, setting up wireless networks, printers or peripherals (cameras, iPods, you name it), spyware and virus removal, and other frustrating computer problems. Book now or Call (951) 490-9580
If you need quality and affordable computer repair we can get the job done! We specialize in laptop repair, virus removal and general computer repair in remote (nationwide) or at our office in Ventura, Ca. We offer Same-day computer repair service. 
Offsite Data Backup Solutions and Server Redundancy

VPN, Firewall, Routers, Switches, Corporate Virus Protection

Dial-up, DSL, Cable, and T1 Installations

Cisco Router setup and Configuration, IP PTP, VOIP – Wireless / Wired Router Setup

Laptop Screen Repair Oxnard California

Ventura County Computers

Malware removal: virus removal service, spyware removal

Computer diagnosis and computer troubleshooting service

Home network setup and network troubleshooting service

We do desktop repair and laptop repair

We transfer files from one computer to another computer

We build basic computers and custom high-end gaming PCs

We do file recovery, restoration, backups and disk re-imaging

We diagnose and fix error messages, blue screens and more
Great Pricing Fast Service
Quick and responsive. Very easy to work with and focused on customer satisfaction. Very reasonable hourly rates!!
Raymond D
MacBook Pro Repair
I had a non-working MacBook and needed help fast. I'm visiting the area so naturally I turned to Yelp for help and so glad I did. Melissa from PC Express responded within 10 minutes and they were able to look at my laptop within 2 hours. I took it there and my computer was fixed within 1 hour and the pricing was extremely affordable. I'd recommend to family and friends for any of your computer needs!
Tiffany M
Service Was Fast And Affordable
PC Express repaired my laptop they replaced the mother board. There service was fast and affordable I would highly recommend them
Brendan Roche
Outlook Problem Fixed
Great service PC Express fixed my outlook computer is running great
Jojo Venus
My Computer Runs Like New
Great service removed a virus from my computer and cleaned it up. It runs like new
John Aniston
What a Great Service
PC Express setup remote access and removed viruses from our office computers. What a great service
Glenn Rose
Best Onsite computer repair company
PC Express is the best onsite computer repair service I have used. They are on time and professional. They got me up and running in no time.
Gene Perret
Excellent Company
PC Express came out and fixed our office network and got us all connected to our server. Excellent company.
Sherry Thomas
Laptop Repair Pros
They replaced ram in my laptop. My laptop runs so much faster than before. Thank You PC Express
Jenny Winburn
Fast Service
was very surprised with the speed and quality of this company's service. I would definitely recommend to anyone who is having computer problems that need to be fixed fast!
Dan Dregely
Excellent Service
PC Express came out removed a virus from my laptop and fixed my husbands desktop. My husbands desktop had a bad power supply. PC Express came out the same day and took care of them both.What a great company to deal with.
Karen Norton
Great Computer Repair Company
PC Express has the best customer service. They fixed my computer and gave me tips to keep it running great. I would highly recommend.
Sheryle