Laptop Screen Repair

Is your laptop screen

broken

?

No display

?

Cracked

?

Our technicians can replace your laptop screen and get you back up and running. Our technicians are here to help!

It's easy as

1-2-3

just fill out the information below and a technician will give you a quote right away!

 

 

 
No matter where you are or what your situation is with your damaged laptop, the process of getting it repaired can be a lengthy process. However, using  PcExpress for your computer repair needs is extremely convenient. At PcExpress, laptop repair is our specialty, a certified technician will diagnose the problem quickly, and you will be up and running in no time.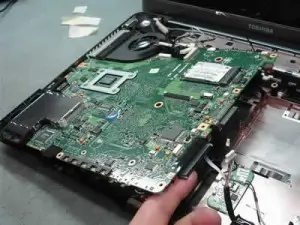 Laptop Repair
PcExpress Services:
Hardware and Software Issue Diagnosis

Transferring Data

Hard Drive Replacements and Upgrades

Replacement of Screens

DC Jack Repairs

Upgrading Memory

Optimization and System Maintenance

Updating BIOS

Operating System Installation

The Installation of Software

Windows Updates and Security Patches

Repair Services for Laptops

Migration, data recovery, and HD Replacement.

LCD display replacements and repairs.

Motherboard and component repairs. Includes power supplies, inverters, sensors, and switches.

Laptop Repair
 Basic Laptop Part Repair and Upgrades Includes:
Keyboards

Touch Pads

Memory

LCD Repair

DC Jack Replacement

DVD Drives

Hard Drives

Laptop Motherboard Repair
Our mantra is to keep things as simple as possible. We offer an open and honest consultative approach and are dedicated to help each and every client.